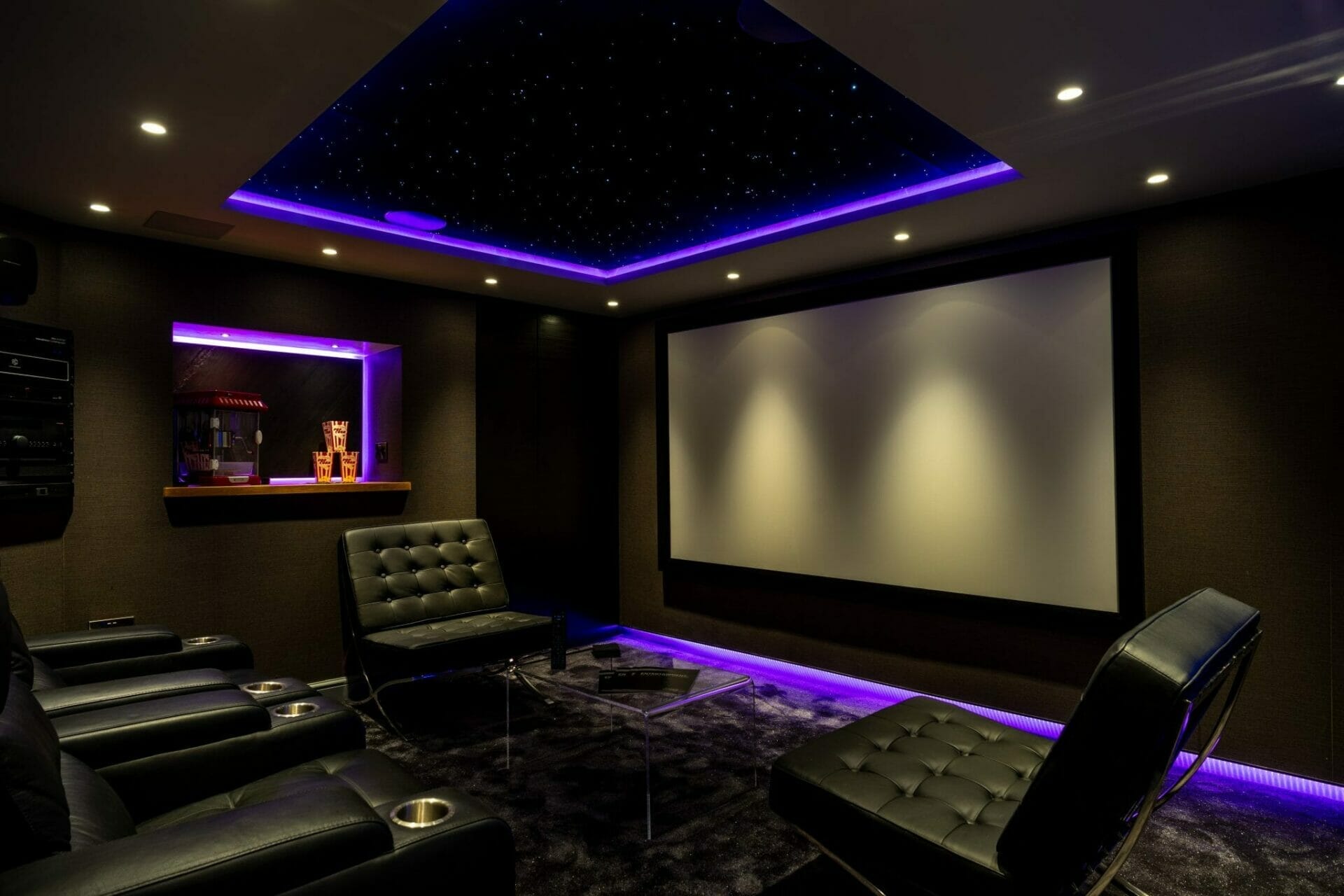 Infinity is a modular panel-based star ceiling system designed by Starscape Star Ceilings Ltd
The whole system has been designed from the outset for ease of installation.
Individual panels have a bundle of 100 mixed diameter fibres (0.50mm, 0.75mm, 1mm and 1.5mm) distributed in a natural star pattern across the face. On the rear of the panel this bundle is connected via an optical joint with screwed coupling to a corresponding carrier tail connected to the light source.
Panel specification: Panels: 1000 x 1000 x 10mm Material: Lightweight foam board. Face covering: Super black fabric. Weight: 4.5 kgs Total depth from ceiling using steel channel and magnets: 42mm Longest permissible carrier tail: 15 metres. Speaker/down-light cut-outs available: Yes Panels re-sizing: Yes Edge trim available: Yes NFPA fire rating – 0. No unusual hazard.